Welcome to holmafjellet.net
Categories:
New Articles:
New comments:
No comments at the moment
New web camera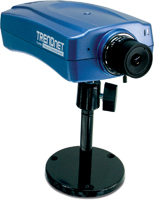 I got a web camera server 05.08.2007. It is a Trendnet TV-IP201 camera. The camera is pointing west to the north sea. I have made a cron job fetching a picture each minute to this page. This was not an expensive unit, but I think the picture quality is sufficient for it's task. I hope people can enjoy the picture.
This article hasn't been commented yet.
Have a comment? Please
register